Let's Make A Difference!
For a satisfying and different way to Make a Difference with your team, why not come to the Curraghs Wildlife Park? Not only will you contribute to worthwhile projects, your team can benefit from getting to know one another outside of their work environment.
Make a Difference Days are managed by our associated charity, Supporters of the Curraghs Wildlife Park (SWCP), so contact them at supportersCWP@manx.net and follow them on Facebook to find out more and get involved. 
Past projects have included laying paths, building shelters, painting enclosures and creating climbing frames and other "furniture" for the animals to enjoy. Check out the most recent projects below!
Some companies also hold staff fundraising activities, for example, cake sales or Dress Down Days to provide donations towards the cost of project materials. Given limits on available budget, this funding may enable SCWP to offer more projects. They look forward to hearing from you!
Make A Difference Days
In 2019, our corporate volunteers and the SCWP helped with a number of things around the park. We can't thank you enough!
Zurich International helped construct the new Educational Trail, which will be a brilliant new edition to our Trail experience when it's introduced to our school programme in 2021! They also helped restore a section of the Nature Trail.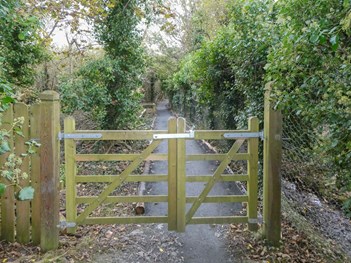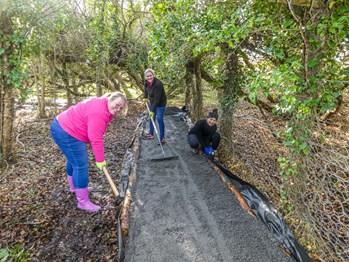 Old Mutual International and HSBC cleared the way around the new island enclosure for our soon to arrive Golden Lion Tamarins: